Las Primeras Zapatillas Hechas con Pelotas de Tenis y Padel Recicladas
Wear your values, wear the change!
You are one of those people without fear to make a difference, to dress how you want, to put your values first. You have things clear, you know very well what you want and what you like: nature and the sea. More than anything, live taking care of what matters .
Are you getting on our ship of crazy dreamers?
CAMISETAS
Wear Your Values N

Wear Your Values B
The greatest threat to our planet is the belief that someone else will save it.

Robert Swan
Primer Premio Emprendimiento
Galardonados con el primer puesto en los premios de Emprendimiento Joven Carné Joven de la Comunidad de Madrid en la categoría de Compromiso Medioambiental y Social.
Saber más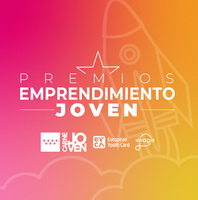 Dónde se habla de nosotros
Deje que los clientes hablen por nosotros
Resistentes y cómodos
Llevamos ya por lo menos 5 pares comprados por toda la familia. Yo los míos los uso a diario y para buenas caminatas. Por ciudad y campo, y ahí están muy dignos desde hace 3 años todavía con buenas posibilidades de uso.
Me gusta
Encantado con las zapatillas. Seriedad, rapidez, compromiso ético. Lo recomiendo. Un ejmplo de emprendimiento sostenible y de integración socio-laboral. De diez.
Geniales y ecológicas!
Son super bonitas y tienen varios diseños chulisimos. Muy cómodas y se nota la calidad
Zapatillas cómodas, versátiles y con valores
Súper contenta con las zapatillas 😊 muy cómodas y versátiles. Además, me encantan los valores de la marca!
Calidad
Productos de gran calidad, se nota que está cuidado el diseño.
Destacaría la originalidad de las zapatillas, 100% recomendado
Entrepreneurial an Innovative initiative
It is not easy to find such an innovative and well thought out project. I am delighted to sponsor this entrepreneurial initiative of young people who are so sensitive to the needs of our society and who radiate enthusiasm from all sides. I wish you much success.
Avance en economía circular
Me interesa mucho el aspecto ambiental del proyecto, el uso de materiales residuales y me parece un avance interesante en economía circular.
Love it
Love the mix between environmental sustainability and social compromise, two values I gladly support.
Very Happy
My shoes have also arrived today. Very happy with the overall quality and design. Thanks for bringing this project to reality!
Amazing initiative
Amazing initiative. It's about time fashion brands became active to overcome social and environmental issues. 100% supportive!
Proud
This project is awesome combination of sustainability and social impact. Proud to be able to contribute!
Great product
Amazing idea and great product!! Congrats guys!
Look Good
Yeah, mine arrived. They look good!
Incredible idea
Such an incredible idea! Really looking forward to trying my own pair of NoTime Sneakers. Keep the amazing work up guys!